This is what you should know about us…
Specialists
We rent campervans and that's all! No distractions.
Flexible
We'll do what we can to fit with your plans.
Honest
There are no hidden extras or surprises.
Friendly
We haven't forgotten that it's all about having fun.
Family Run
It's our business and we're passionate about it.
Fully insured
Plus roadside assistance.
Comfortable
Electricity, heating, toilet, shower…
Clean
Spotlessly! Using steam and ultraviolet light.
Compare models
Choose the ideal campervan for your own adventure.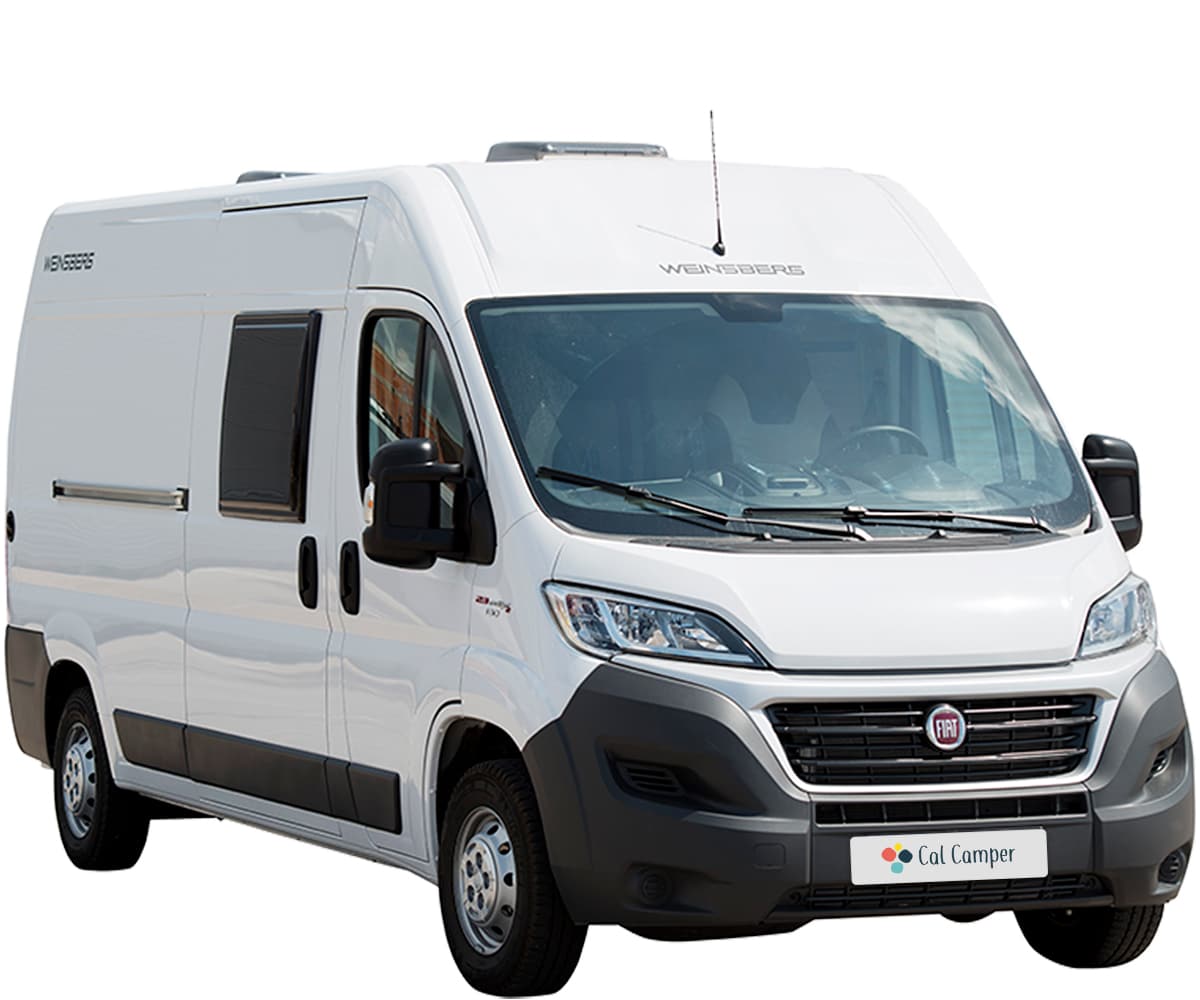 Weinsberg 601 MQ
The MQ is the ideal campervan for couples or young families keen to explore.
Here compact does not mean crampt. Every detail has been designed to maximise functionality and space in a comfortable 3 berth.
Sleeps up to 2 adults and 1 child on a fixed double bed in the rear and a single fold-down bed at the front.
Weinsberg 601 K
If you're a family who doesn't want to be limited, you'll love the Weinsberg K campervan.
The abundance of hidden storage and smart design make this compact 4 berth a pleasure.
Sleeps up to 2 adults and 2 children on fixed double bed bunkbeds in the rear of the vehicle.
Testimonials
Nice words from happy customers.
Fantastic and friendly service, the van was well equipped and came with the kind of extras that you normally pay extra for, included such as GPS, sheets & blankets, cutlery etc. Also included pick up and drop at the airport which made things very simple. In short excellent.
An amazing service. They were super kind with us, providing free equipment and always taking our side. I would definitely recommend, especially over other camper van rental who just want to charge more for every little thing added.
Craig and his wife are awesome people and super helpful. They helped us out big time. The motorhome was clean and stocked with everything we needed. It ran great and we had no problems with it. I would definitely rent from them again. We had an amazing trip.
Got a question? A doubt? A niggle?
You're probably not the first.
Campervan hire in Barcelona